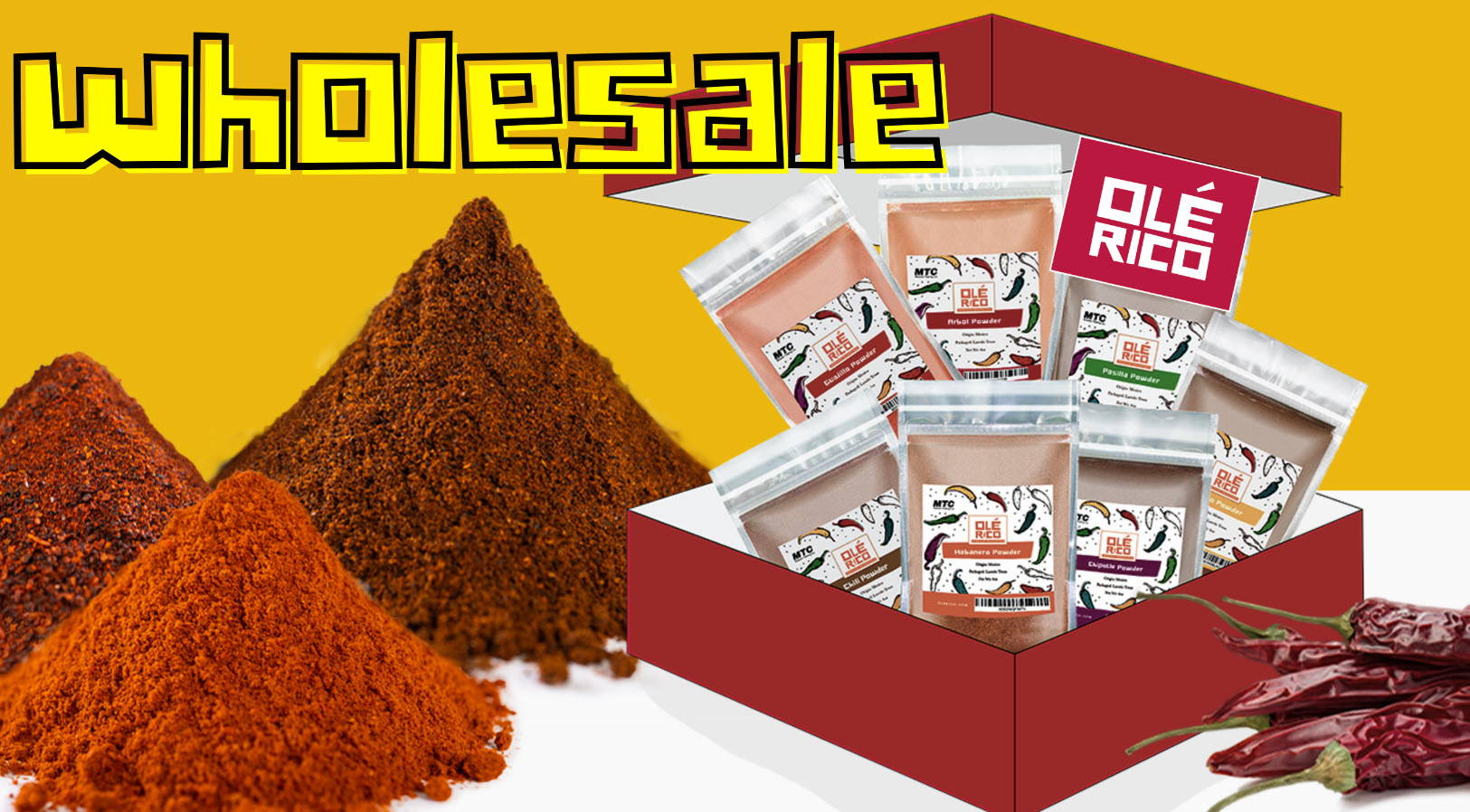 Wholesale Bulk Chiles And Spices For Restaurants, Caterers And Chefs by Ole Rico
What we believe in?
Our mission is to provide restaurants, caterers, chefs and culinary professionals with authentic high-quality flavorful ingredients for making Mexican Cuisine. We make our ingredients conveniently available to businesses who may not have them available in their local area.
How we ensure quality?
We don't hold inventory long term, we hand process and ship individual orders on a daily basis. We inspect and pack each product individually to ensure the freshness of each ingredient and its highest quality.
How Our Wholesale Program Works...
You can select quantities of 5 lb, 10 lb, 25 lb, and up to 50 lb increments on our product page. Each bulk quantity has built-in discounts and don't forget, we also have free shipping on all orders! You can also work directly with our Wholesale Department for larger orders over 50 lbs or any custom orders you may have.